Starfield details may be thin on the ground right now, but by goodness are we excited. Bethesda's upcoming single-player RPG set in outer space marks the gaming giant's first new IP for 25 years. 
During the game's shock announcement at E3 2018, Bethesda boss Todd Howard called Starfield "our next-generation, single-player epic". However, Bethesda wouldn't divulge any more details apart from a short teaser trailer announcing the game and showing off its logo – and we haven't heard much about it since.
There are however rumors that Starfield could release in late 2021, with Bethesda allegedly gearing up to reveal the game during a showcase this E3 season (likely in June). But this is still speculation at this point.
Regardless, that hasn't stopped us from boarding the Starfield hype train with a first-class ticket. There's nothing more exciting than whetting your appetite for a new game by future-gazing (or star gazing in this case). So, in that spirit, we've searched the galaxy to bring you the latest news and rumors on Starfield. Here's everything you need to know.
Starfield: what you need to know
What is it? A single-player RPG in outer space from the makers of Fallout and The Elder Scrolls
What can I play it on? It's likely coming to PC as well as Xbox Series X, a PS5 release is less certain
When can I play it? TBC but possibly late 2021/early 2022
Starfield release date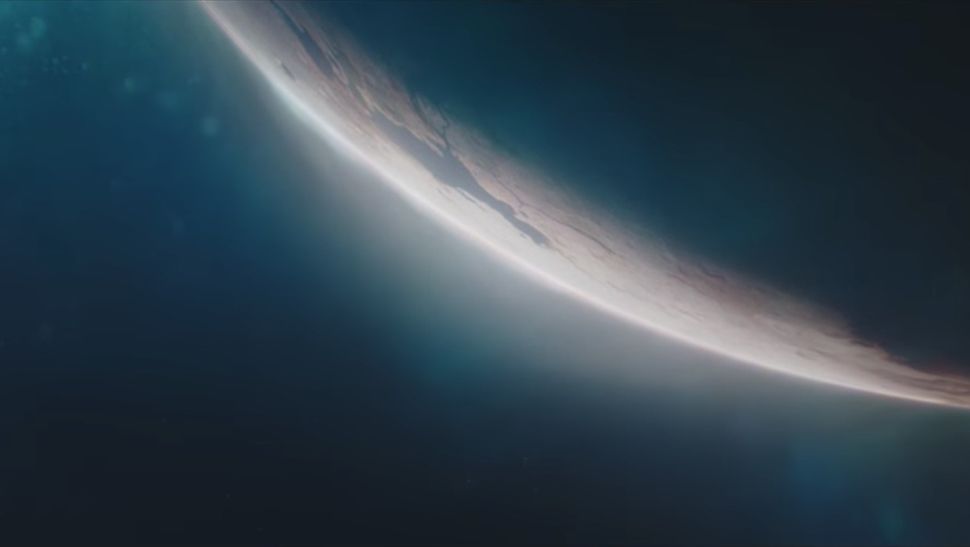 So far, what's been released is a title, trailer and, well, promise of greatness to come. With details so thin on the ground, the absolute earliest we'd expect to see a Starfield game would be late 2021 to early 2022. 
And this release window looks fairly likely, especially given that GamesBeat report Jeff Grubb revealed during an appearance on a Dealer – Gaming YouTube video that he believes there's a "90%" chance that Starfield will be revealed around E3, with Bethesda potentially targetting a release in November this year (Covid-permitting). While this isn't certain, previous rumors have pointed to Bethesda targetting a 2021 release for Starfield. In addition, Microsoft has revealed it plans to hold a summer showcase to share more Bethesda news (likely in June), so it's possible we will hear more about Starfield then.
In May 2020 Bethesda senior vice president of marketing and communications, Pete Hines, revealed that Starfield will be making an appearance before The Elder Scrolls 6, so we know we'll be getting our hands on this new IP before the next chapter in The Elder Scrolls.
But what platforms do we expect Starfield to land on? In Bethesda's E3 2018 presentation, Howard referred to the first Starfield game as "next-gen", so it was clear then that there was an intention to release it on PS5 and Xbox Series X. However, Microsoft's acquisition of Bethesda leaves Starfield's future on PS5 uncertain – though we know the game is almost sure to land on Xbox Series X and PC.
Starfield trailers
We saw our first glimpse of the game during E3 2018. It's not much more than a title and setting at this point, but the video does introduce us to an unnamed planet, a floating satellite or space station, and some sort of… glowing wormhole?
Check out the teaser trailer below:
Starfield news and rumors
Bethesda showcase
According to Microsoft and Bethesda, we'll find out more about future Bethesda games during a special showcase event planned for this "Summer", so likely sometime in June. The news of this upcoming showcase was revealed during the 'Bethesda Joins Xbox' roundtable.
The Elder Scrolls 6 may not come to PS5
Xbox boss Phil Spencer has confirmed that future Bethesda games will be exclusive to "platforms where Game Pass exists", meaning PS5 players will miss out.
During the "Bethesda Joins Xbox" roundtable on March 11, Spencer addressed speculation around whether the acquisition will see future Bethesda titles, such as Starfield and The Elder Scrolls 6, becoming Xbox exclusives following Microsoft's acquisition of ZeniMax Media.
"If you're an Xbox customer, the thing I want you to know is that this is about delivering great exclusive games for you that ship on platforms where Game Pass exists," Spencer explained. "That's our goal, that's why we're doing this, that's the root of this partnership that we're building.
However, games under contractual obligations from before the acquisition, such as Deathloop, will still land on PS5 – while games that currently exist on other platforms will continue to be supported.
"Obviously I can't sit here and say every Bethesda game is exclusive, because we know that's not true," Spencer said. "There are contractual obligations that we're going to see through, as we always do in every one of these instances. We have games that exist on other platforms, and we're gonna go support those games on the platforms they're on. There are communities of players and we love those communities and we'll continue to invest in them. And even in the future, there might be things that have contractual things or legacy on different platforms that we'll go do."
Though it's worth noting that Starfield and The Elder Scrolls 6 may not fall under this Xbox Game Pass exclusivity umbrella if Sony has already secured the games on its platform, it is entirely possible that these big hitters will only be available on Xbox and PC – for a time, at least – especially given platforms haven't been confirmed for either yet.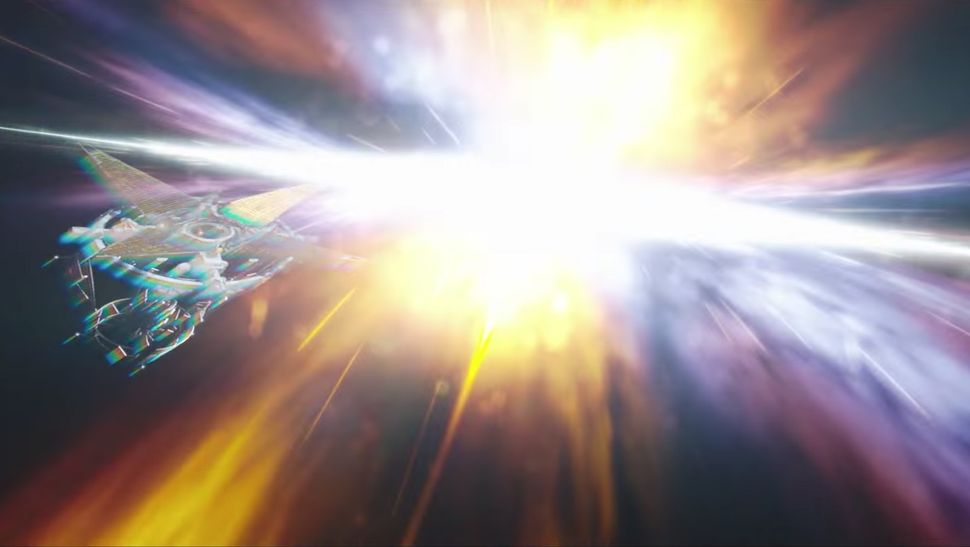 Reports of a 2021 launch goal
Bethesda could be looking to launch Starfield in 2021, according to a recent report (via GamesRadar). In a discussion thread on Resetera, established insider NateDrake told other users that "there has been a strong hope & desire to have Starfield launch this [year]" and that Bethesda was aiming for a 2021 launch "as of a few months ago" and "late last year [2020]". 
They also added, however, that it remains unclear "how major the impacts due to COVID have been on the title" and say that they're not 100% sure the game will release in 2021 as there are a wide range of things that could result in its release date being pushed back. 
As with any leak of this nature, it should be taken with a pinch of salt and we won't know Starfield's release date with any certainty until Bethesda announces it itself. 
Even PlayStation is uncertain about Starfield's future on PS5
Last we heard, even PlayStation boss Jim Ryan said that even he's unsure whether Starfield will come to PS5, following Microsoft's acquisition of the publisher's parent company ZeniMax .
In an interview with Russian publication TASS (via GamesRadar) in 2020, Ryan said that it's still uncertain as to whether Starfield will come to PlayStation or whether it'll be a Microsoft exclusive.
"That's a decision that is out of our hands," Ryan said. "We'll wait and see what happens. I look forward to learning about that." 
Ryan also explained that Sony approaches things differently to Microsoft when it comes to making studio acquisitions.
"We just take a different approach," Ryan said. "Our emphasis has been to focus on really steady, slow, but constant organic growth of our studios, selectively bolstered by acquisitions. We respect the steps taken by our competition, they seem logical and sensible. But we're equally happy and confident, we've got a better launch lineup than we've ever had at any of our console launches."
It appears, then, that the ball is in Microsoft's court when it comes to Starfield's release. 
Starfield's map is going to be big thanks to procedural generation
Bethesda's Todd Howard has said that the map in Starfield will be "much larger" than anything seen in previous Bethesda games—yes, even Fallout 76.
Speaking at the Develop: Brighton conference, Howard said that the game will use procedural generation, which is also used in No Man's  Sky, meaning that the game's world will be built by a randomised algorithm as opposed to devs having to manually curate every area. According to Howard, procedural generation will allow the developers to increase the scale of the map overall.
As exciting as all of this sounds, Howard also reiterated during the conference that "It's going to be a while until people hear about it," and that Bethesda won'r show previews until it's a lot closer to launch and they can show off something substantial.
A game engine overhaul
Bethesda's Todd Howard has revealed that partnering with Microsoft has "led to our largest engine overhaul since Oblivion, with all new technologies powering our first new IP in 25 years, Starfield, as well as The Elder Scrolls 6."
Speaking at the Develop: Brighton conference, Howard gave more information on the overhauled Creation Engine, saying it's been "a significant overhaul," adding that "It's taken us longer than we would have liked, but it's going to power everything we're doing with Starfield and Elder Scrolls 6. When people see the results, they'll hopefully be as happy as we are with what's on the screen and also how we can go about making our games."
A Starfield 'leak'?
There's a chance some 'leaked' images have given us a new look at Starfield – if, that is, they're real. Four images have surfaced on Imgur (via GamesRadar) which are allegedly from the upcoming game. 
The images show a space ship, two instances of a third-person perspective of a character standing beside the ship in astronaut attire (with a stealth and stamina bar in the corner), and a sort of oxygen and carbon dioxide gauge which also appears in the corner of the third-person perspective images. 
Take with a grain of salt but some images of Starfield may have just leaked pic.twitter.com/CUcj7lWccrSeptember 26, 2020
See more
Of course, there's been no confirmation that these images are actually from Starfield so we can't be sure what we're seeing is from the in-progress game. If they are real, though, it looks like Bethesda could be going a little more hard on the sci-fi than in previous space games like Mass Effect. We won't know for sure until Bethesda reveals more about the game.
Starfield is Bethesda's focus
In an interview with IGN, Todd Howard revealed that fans will be waiting some time for The Elder Scrolls 6 as Bethesda is focusing on Starfield. 
"We're creatives, and it's like, we have to make this game, and this is the time, and so Elder Scrolls 6 is going to have to wait a little bit," Howard said. "And again, Elder Scrolls Online is doing so well, it's so vibrant, that this is the time [for Starfield], both for us creatively, and our audience." 
A whole new world
Bethesda has reportedly been talking about making Starfield for years now.
There have been rumors flying around about the game since Bethesda publisher Zenimax filed a trademark for the name as far back as 2013. 
Given how much mileage Bethesda has achieved out of its other tentpole IPs – Fallout and The Elder Scrolls, which have both seen various spin-off entries and MMO variants – it is presumably hoping to make Starfield a far-reaching franchise in the same vein.
…and whole new systems
The idea behind Starfield has been floating around as far back as 2004, and Howard has said it has the recognisable Bethesda DNA to it – so expect deep character customisation and open exploration. But also expect all new ideas entering into the mix – this won't just be Fallout or Skyrim in space. Speaking to Eurogamer, Howard stated "[…] it has a lot of new systems we've been thinking about for a while that fit that kind of game really well." So don't be surprised if there's some sort of on-theme space flight element involved too.
Bigger than ever before
Both the Elder Scrolls and Fallout series have shared a similar character progression system and open-world backdrop, partially rooted in their sharing of the same gaming engine.
While we haven't heard specifics on gameplay, Starfield looks set to follow in the same vein, albeit in a more galactic setting. But the final frontier could hold much larger potential for exploration, allowing players to travel across various planets and encounter unknown civilizations.
There's a big gap in the market for sci-fi RPGs
With the future of the space-opera RPG series Mass Effect looking uncertain, and the unfulfilled promise of the planet-hopping exploration game No Man's Sky, Starfield will be entering a gaming market hungry for a sci-fi RPG done right. With the proven success of Bethesda's other franchises, could the developer have the next Mass Effect up its sleeves? 
(Image credits: Bethesda)
Keep checking back here for all the latest Starfield news